Many areas dropped to or below 20 last night while urban areas only went down to around 28- 30 such as Newark and Central Park.
Today, highs are expected to remain in the 30s, except the warm urban locations where they may reach 40-42 and tonight's lows should be similar to those of this morning, generally 18-24 in the suburbs and 25-30 in urban locations under clear skies and light winds
Tomorrow as high pressure sits over the area it will be crystal clear and a bit warmer with highs 43-46 degrees and 24-30 at night
Tuesday will be a bit warmer yet with highs ranging 45-48 and the same on Wednesday, with increasing clouds on Wednesday ahead of our next storm system, currently developing over the SW US.
Wednesday night we introduce the chance of rain/snow showers ahead of a warm front. The main low will track into the Great Lakes but ahead of the warm front, there will be cold air damming, where high pressure over Maine forces cold air to ride down the eastern side of the Appalachians. So Wednesday night and early Thursday morning , there will be a chance of rain and snow showers before eventually the warm front wins out, moves north and the warm air moves north with it, leading to plain rain showers by Thursday afternoon
Friday the cold front will cone through, highs will top out in the low to mid 50s ahead of the cold front, and a chance of showers
Not expecting much of a storm here, as the main low tracks well NW of us, I am only expecting .10-.25 right now at the most
Another  cold shot will come behind this storm for Saturday with highs back into the upper 30s to around 40
The cold front will stall south of us, with areas of low pressure riding along it, and the front will move north and south with each one, which will lead to several storm chances between the end of this week and Christmas
I can't determine whether it will rain or snow with these storms just yet but I do expect a stormy 2nd half to December, whether its wet or white will have to be determined once we get closer, based on the overall pattern I would expect more wet than white but I can say that with 10o% confidence. With  a SE ridge it looks as if a lot of these  storms would track over or west of us leading to mostly if not all rain but it's still well over 1 week away before we go into this stormy pattern and each storm will have to be closely.
We will have to watch for NAO blocking, this is the missing piece of the puzzle right now, the positive NAO is allowing the SE ridge to stick around, we would actually in a favorable pattern for snow if the NAO wasnt positive, we have the cold air around, and a ridge in the west and the Pacific isn't perfect but it's not too bad either, we just need the NAO to go neutral or negative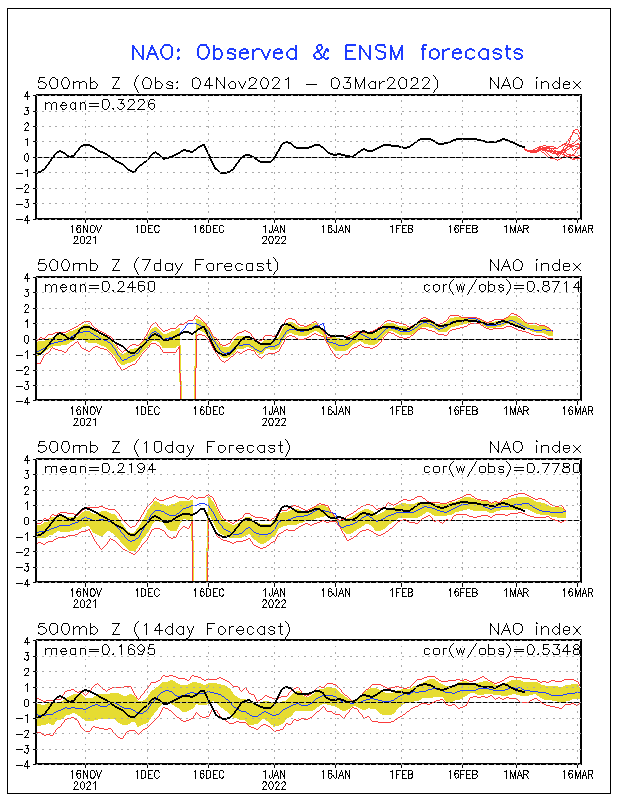 It goes to around Christmas time , and the NAO is on a downward trend which may be just enough to squeeze out a winter storm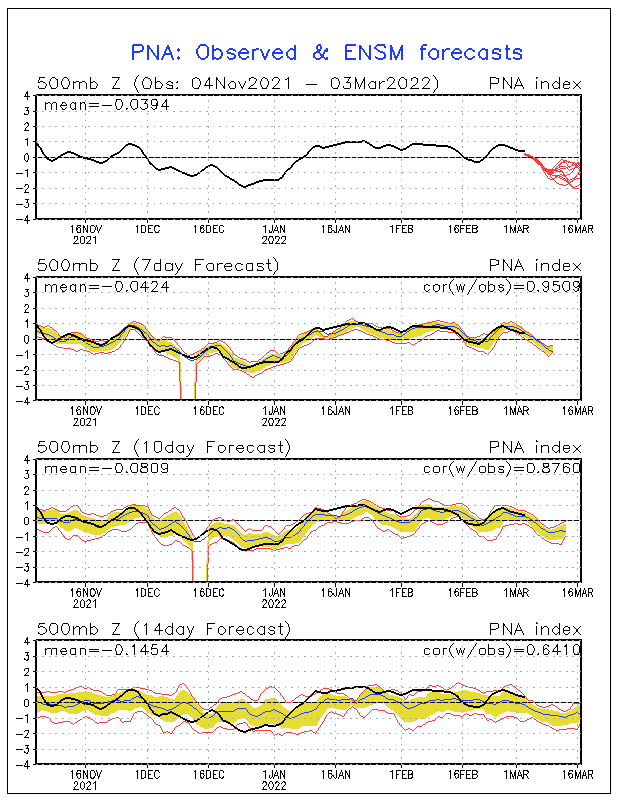 The PNA is and has been favorable since December 1st and is showing signs of becoming more favorable the end of December
This means there is a ridge in the west and a trough in the east, this is what directed the major storm a few days ago up the coast, but the NAO was unfavorable. We have a good pattern for east coast storms, the question is can we get the NAO to go negative to keep the cold air around for more than a few days at a time
So we are going into an interesting time period here, and while the set up is not perfect for a snowstorm, it's not all that bad either once we get past the Great Lakes Cutter this upcoming Thursday/Friday