Today will remain cold with highs stuck in the low to  mid 20s, winds will slacken so it wont feel as brutal.  Mostly cloudy skies so the sun wont be much help
Tonight lows 18-24 so warmer than last night as warmer air starts to move in, I can't rule out a flurry with the warm air riding over the cold air other than that dry
For Thursday the moderation begins, with highs 35-43 still cold but these temps are normal for this time of year lows 25-30
Friday highs 44-50 lows 30-35 continued clear and dry now above normal
Saturday will be very warm with a SW wind ahead of the next cold front, highs 50-55. The cold front will come through at night and the cold air will come right back in like it should being it's now January lows 25-30 with a chance of rain and snow showers
Sunday will depend on an area of low pressure, if it rides near us , cloudy a mix of rain and snow will be likely but if it tracks further south, it would be mainly dry with some rain and snow showers possible along the coast either way not a major storm what so ever but if it tracks right I can't rule out some minor accumulations, not anything more than 2-3 inches, if the storm hits it will move out by Sunday night.
As we head into next week the cold air will be back, it wont be the arctic cold we just saw, but more so average to slightly below Monday through Wednesday.
I am watching a powerful storm system that will likely impact the eastern US. Right now the timing looks to be Wednesday or Thursday. Right now the major threat from this storm looks like heavy rain wind and flooding, it looks like it will track over us or just west of us. Theres still no blocking and all the models agree on this track which is rare this far out. 1-2 inches of rain looks likely could be more if the storm is really as powerful as modeled
If by some miracle this tracks 200-300 miles east of this, we could be talking major snows but based on the fact that there's no blocking there's not much support for a coastal storm track so right now I would bet on a lot of rain, BUT this is the type of storm we need to trigger a real pattern change.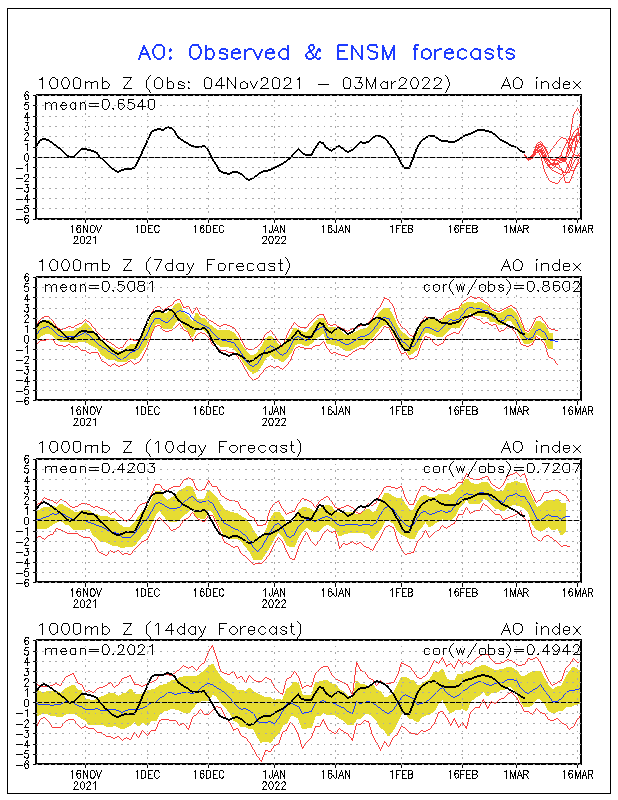 Given the stratospheric warming and the strong support by every single model, the AO is going negative and it is right now. This is what we needed to happen to get the cod air to stick around and now it's happening, it needs to get cold before it snows. within 10 days it will be negative to deeply negative and here is the result
Here is the day after the big storm I was talking about and look at the huge trough across the whole country, this is what happens when the AO goes negative, due to the stratospheric warming the Alaskan PV that made this winter the way its been so far is gone and replaced by a ridge, and the Polar vortex in Canada that has also helped make this winter the way its been , and trapping the cold air in Canada, is coming south and weakening which is what we need. This isn't 100% yet, it all depends on the stratospheric warming it needs to expand downward in the atmosphere, its occurring as we speak so something like this is likely by mid January and mid January through February and March should be interesting. Winter is late but not denied. Another thing on our side is the fact that dominant patterns like this last 45-60 days, well the 60 days is coming up in mid January so this pattern is due to break down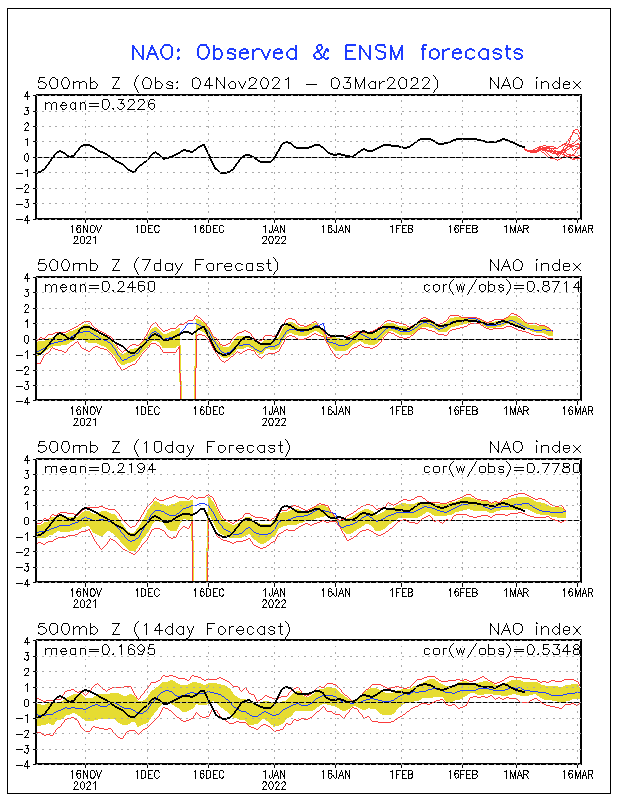 The NAO looks to go neutral which should work out given the weakening Polar vortexes and stratospheric warming, there  will not be the strong blocking of the last 2 years but still should help us out.
I expect January 15th and beyond to be very wintry, I expect a pattern of a lot of cold snow and ice late January. Nothing is set in stone, as stated above it all depends on what the stratospheric warming does, if by weird chance it doesn't expand down ward than this pattern will simply continue , but given the strength and expansion of this warming event I find that hard to believe and I truly think we have a bookend winter on our hands here.