Looking into the long-range a relaxation in the weather pattern and actually a period of very mild weather is expected between January 5th and 15th . The pattern is going to be turning just about as bad as it can get if you want wintry weather (aka last winters weather pattern) This is expected to be brief (7-10 days or so)
We see the MJO is going to phase 4 & 5 , the effects are shown below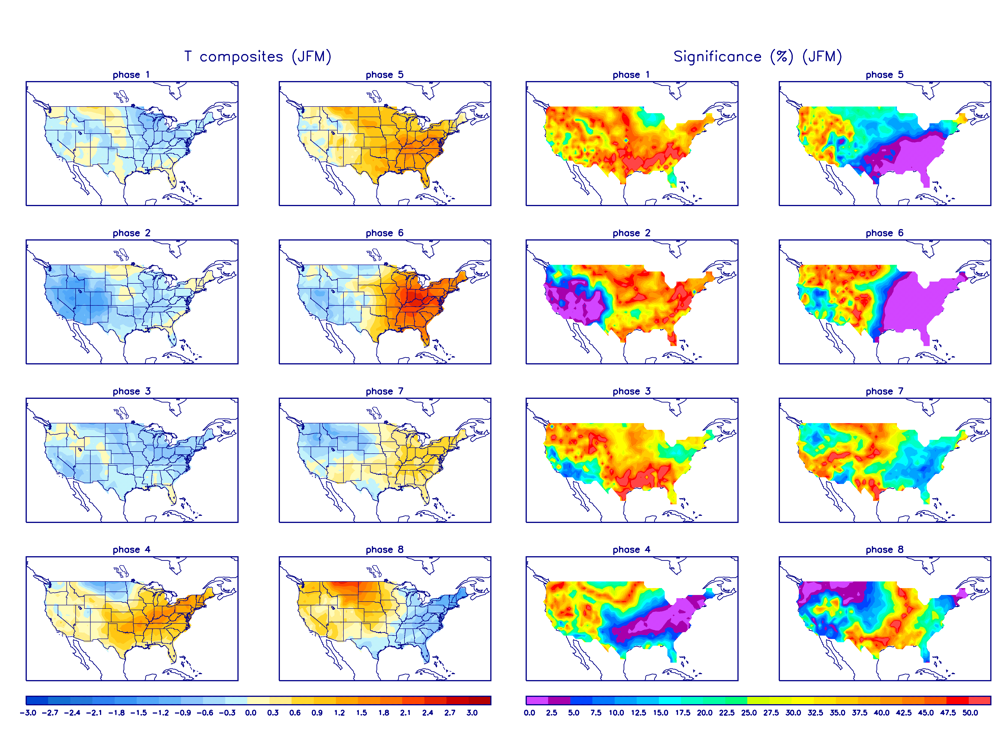 We see phases 4 & 5 are very warm and scream warmth, add in a negative PNA and a + NAO and there could be quite a  warm up and quite a ridge over the eastern US by January 8th or so.
By day 7 the pattern becomes more zonal across the US
By day 10 a large southeast ridge is possible and expected with temperatures well above average and overall quiet
However this is not expected to last long and here is why
Here is one of the main reasons for the cold and active weather pattern we have seen over the past 10-14 days, we have warm stratospheric anomalies over north America , warm stratosphere leads to cooling troposphere, and cold anomalies over Greenland with ridging and dominant blocking
However we see the warmest anomalies will shift towards Greenland, which will lead to cooling over North America and warming over Greenland, so a trough is expected to develop over Greenland leading to lack of blocking and a zonal/ridging pattern will be allowed to form over the US , especially the eastern US when the other teleconnections are factored in.
This is brief through because warm anomalies are expected to redevelop over NW Canada and Siberia and shift South and east into North America
Day 7 is above and we can see warm anomalies are expanding south and cold anomalies redevelop over Greenland BUT there's a 7-10 lag period between the stratosphere warming and its effects on our weather .
This brings us to the January 15th-18th time frame for our cold and stormy weather pattern to return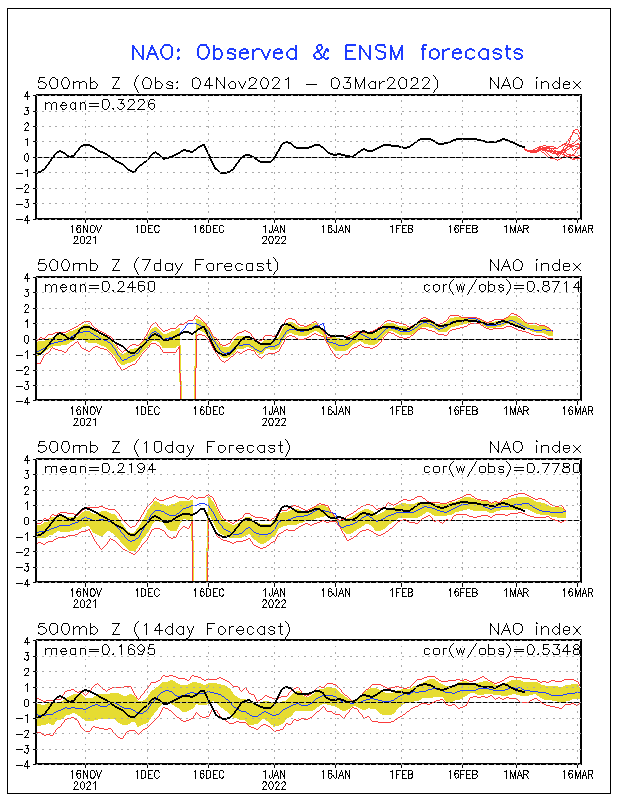 We see the fall in the NAO expected in the long-range which goes along with the expected stratospheric warming event .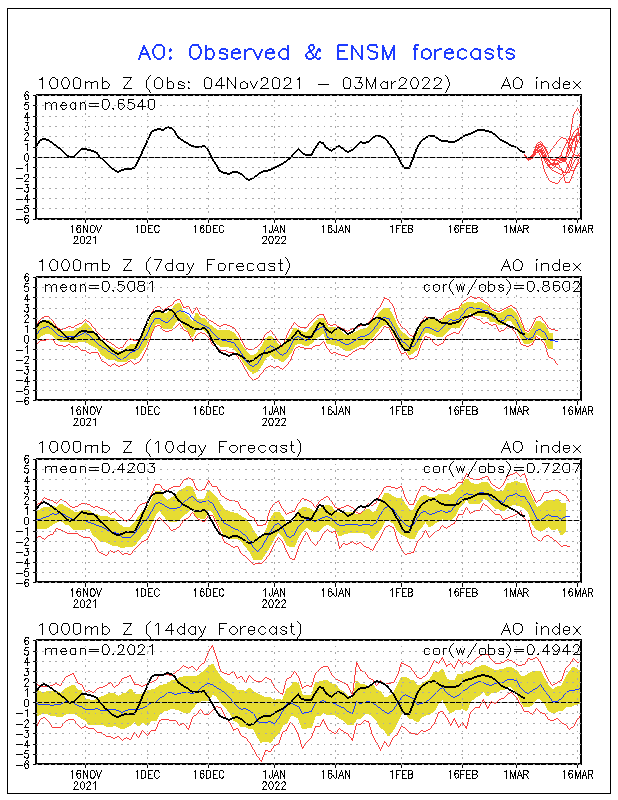 The AO also sky rockets in this time period (another factor leading to a big warm up)  but falls in the wake of the stratospheric warming .
So basically what I exect is a big warm up starting January 5th, peaking between the 8th and 15th and then a shift back to a cold and potentially stormy pattern after the 15th of January.