This blog will focus on the longer range weather and the growing potential for an early spring this year.
The MJO has been the driving factor of the weather pattern over the last several months, and as usual you look for phases 8-1-2-3 for cold weather than phases 4-5-6-7  for warmth in the eastern US  although phases 3 and 7 are typically  transition phases
You can see above we are already deeply into in phase 3 and going to circle through phases 4-5-6 in the coming weeks which will lead to a modifying weather pattern by later next week . You can see over the past few weeks we were in 8-1-2 and thus the cold and stormy weather pattern.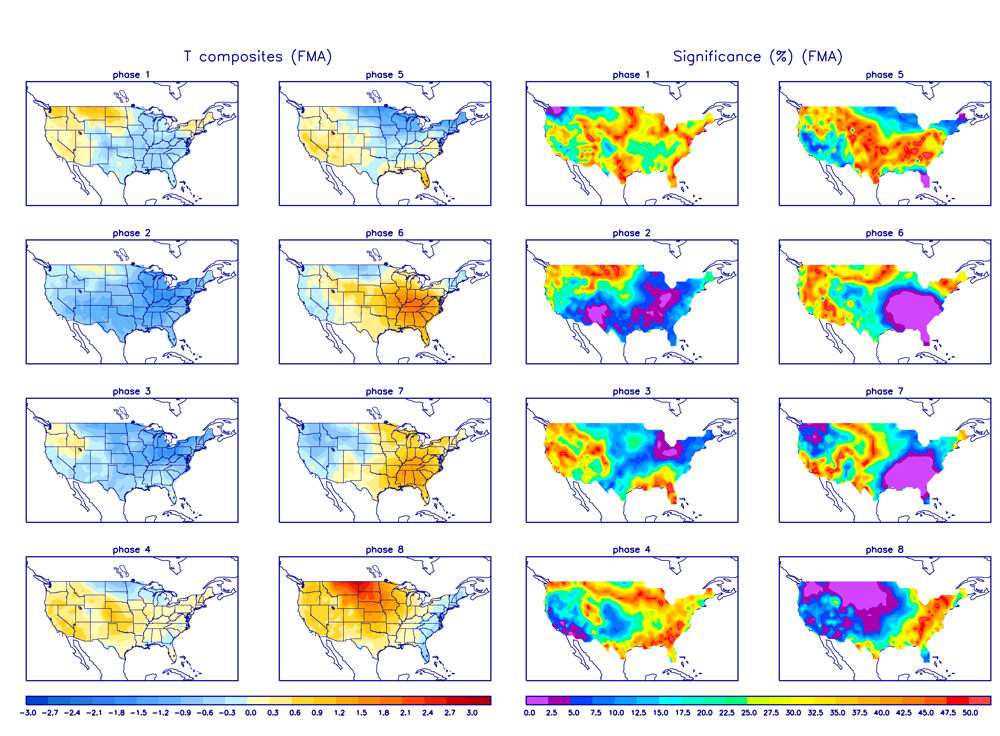 However we are about to enter phase 4 which means convection around the dateline is dying off AND with no convection around the dateline like we have seen lately there will be nothing to cover up the effects of  a developing La Nina which of course is ridging around the Aleutians leading to a trough downstream in the western US and in turn a ridge east of the Mississippi. Also with the cooling stratosphere the Polar Vortex will be able to consolidate back together and head back north.
We are already seeing a transition from pretty steady cold to more transient cold and a progressive pattern , and the long-range models are beginning to pick up on this change , our step up to spring is slowly beginning now and will accelerate within the next 10 days.
Now we look at the MJO chart above and see it's almost in phase 4 so why the delay in the warm pattern? That is because there is typically a 7-10 day lag period so that brings us to February 25-28th period to really start to see changes in weather pattern with just a very slow modification and slight signs of true pattern change until then with overall cold conditions (average to below average temperatures)  and constant storm threats , take one storm at a time and depending on timing of disturbances they could be rain storms they could be snowstorms  or they could be out to sea.
Above is an image for  day 1 ,  and below is day 6
Then below is day 10
We see day 1 there is no sign of any southeast ridging what so ever, then by day 6 we begin to see signs of the warmer pattern and then e really  begin to see development of this spring pattern around day 10, not only because the model shows it but because the data supports it. This developing SE ridge would proceed to get bigger and bigger and more dominant over time if all goes as planned.
So just to review , the wintry weather pattern remains in place for approximately 10 more days or so with threats of storms and cold conditions , then a Southeast ridge begins to develop with a storm track gradually shifting to our north and west , and above average temperatures to be dominant by the 1st week of March (most likely lasting through the spring and into summer but we will get to that later) , with a period of ups and downs between February 25th to March 1st.
This weekend appears to be the final shot of truly arctic air of the season for the eastern US before the spring pattern begins to take hold so if you like cold weather , you better enjoy the next 10 days.