Today I am going to put out some thoughts on what to expect this upcoming fall for the forecast area, many folks are already  jumping to winter forecasts forgetting and ignoring that there's a season in between summer and winter!
This forecast is valid from September 22nd through December 1st 2013
Going to start off with stratospheric influences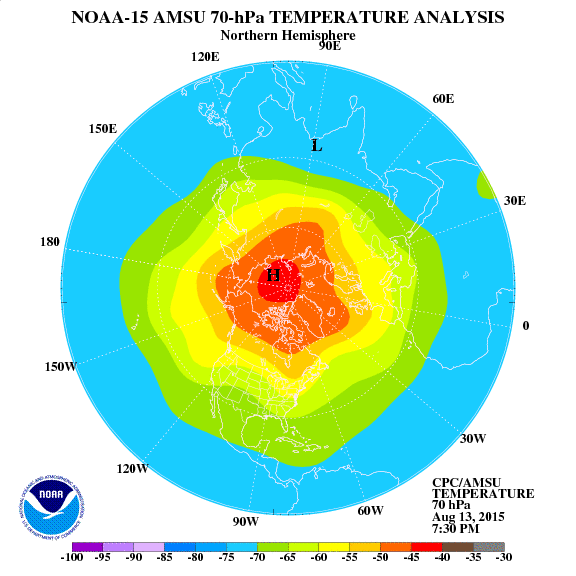 The yellows and oranges represent where stratospheric anomalies are warmer than average, the green and light green is near to below average, when the stratosphere is cold over a certain location  a cold stratosphere leads to contraction of the stratosphere  , leads to an expanding troposphere and thus more ridging in the jet stream and a lot of warmth , the opposite can be said when it is warm which enhances the chances for dominant trough features and more enhanced blocking patterns too
We can see warm anomalies expand into the NE US , and most likely has direct correlation to dominant troughs over our area and strong polar air masses we have seen over the past few weeks, with of course a few exceptions.
So with this being said and what we have been seeing, this is one thing that points to a cooler than average autumn season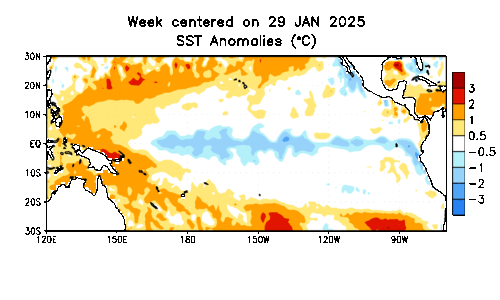 Next thing I want to jump to is the ENSO state which also  correlates to the MJO which is a big driver in the weather pattern, currently the ENSO is in a neutral state but we see exceptional warming especially in the western region, Nino 4 which is very important because warm water enhances convection in that area and that's where the MJO comes into play, we see warm waters near 180 (or the dateline) which would help enhance tropical convection in that area which  typically correlates to a trough in the eastern US and thus near to below normal temperatures, the PDO has also switched from negative to positive  which explains the warmer than average waters streaming down the west coast into the ENSO regions , although to really get the MJO in the colder phases of 7-8-1-2 I would like to see the warm waters expand eastward more and with the rest of the Nino regions near normal this would tell me there will be a lot of volatility in the MJO phases which would also lead to a volatile pattern over the US more than likely.
The ENSO will likely remain in a neutral state but we should see a warm neutral phase develop and perhaps El Nino conditions develop in Nino 4 regions
Volatility is pretty typical for the first half of fall at least anyway , but based on what we see going on in the Pacific Ii believe we will continue to see at least some warming continue which will lead to less volatility  with the MJO phases and help it lock in better, I don't think we would really see this happen until mid-late October though so the pattern could be quite volatile with lots of ups and downs until we head towards the 2nd half of autumn which again is pretty typical anyway.
Onto the NAO and blocking patterns
These are current sea surface temperature, the NAO represents  heights over the northern Atlantic, typically you need a large blocking ridge to be somewhere between Canadian Maritime and Iceland to have a negative NAO and lower than normal heights, warmer than normal waters usually enhance chances of a -NAO and that's exactly what we see and the warmest waters are in a location that would support a blocking high to develop in such a spot that would help a trough  extend from the Canadian Maritime to perhaps the NE US, we also have positive QBO values meaning that warm air from the tropics is being transported towards high latitudes which enhances the chances of high latitude blocking.
So between a volatile MJO , a dominantly negative NAO and a warm stratosphere it seems like we will be dealing with an autumn that starts off very volatile from late September through mid October, I would not be surprised to see quite a bit more of what we saw the last week with brief but summer like heat spells followed by pretty strong  polar air mass and 20+ degree swings within 1 day over the next few weeks (pretty typical start to autumn around here)  but with the warming Pacific I do believe we will see perhaps an early winter like pattern set up and lock in late October-early November, generally speaking temperature wise I would expect the Autumn to end slightly below average for the forecast area, not seeing anything to suggest well below average at this time given the volatile start to the season, and as for precipitation it does appear September will end very dry and I think most of October will be on the drier side too but I do think we will see increased stormiest from the 2nd half of October on with near to above normal precipitation , especially if my thoughts about the MJO verify and we are able to lock in for the most part between phases 8-2
This is a pretty simplified seasonal forecast, you will see more detail and more research and factors put into the winter forecast which should come out sometime in November/