Today we want to take a look into the long range weather pattern as we head deeper into winter. This past autumn through this early winter period has featured many ups and downs and lack of any true pattern locking in, jumping up and down from periods of below average temperatures to periods of record warmth within 2 days of each other.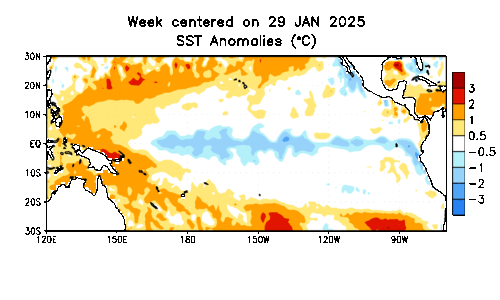 As seen on this map ( provided by the Climate Prediction Center) the ENSO regions are still just about as neutral as can be which is why we think there has been so much volatility in the weather pattern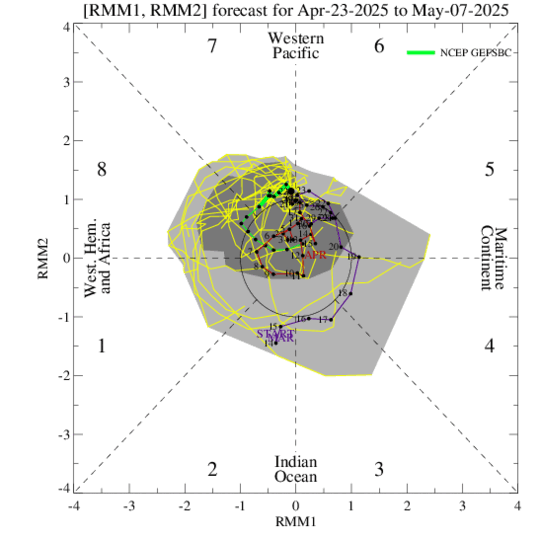 The MJO as a result of the neutral ENSO state has been weak and variable, this again is the reason why at least not yet we havent seen a dominant pattern lock in, we see the MJO is expected to just wander around phases 5-6 weakly over the next few weeks which usually will be supportive of some kind of Southeast Ridge but looking at other factors theres strong arguement that this Southeast ridge will be east based in nature and be on the weak side too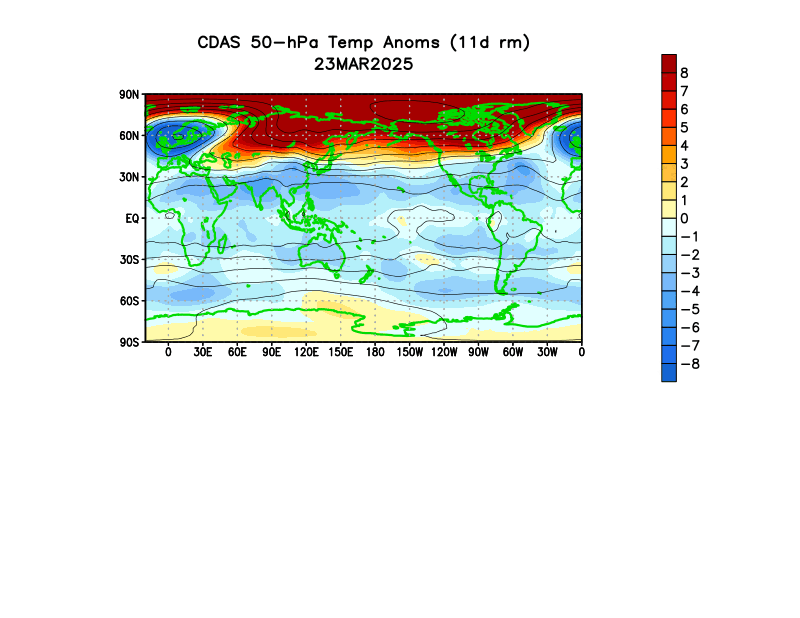 The thing that may change the current pattern slightly is influence is the stratosphere ( for an explanation on this please visit our teleconnections page which features forecasts and explanations on all these teleconnections…….. https://northeasternnjwx.wordpress.com/teleconnections/ )
What we see is warmer than normal stratospheric temperatures taking hold of the western Atlantic and eastern US and colder than normal over the east Pacific, these cold anomalies has lead to a varying east pacific ridge, when its in place it puts much of the US under strong influence from Polar and Arctic air masses on a northwest flow, however when it breaks down we get what we have now with huge warm ups and wild swings in temperatures, the stratospheric anomalies and the MJO combined would continue to support what we have been seeing with a transient ridge rather than a dominant one but the warming over the western Atlantic would suggest a somewhat weaker southeast ridge signal and leading to the more impressive arctic cold shots to come east and last a bitter longer than what we have seen although we still expect a transient pattern with the progressive pacific being the main driver.
And as we have seen the cold air is clearly there this year and has been impressive , which should continue in a pattern like this when the cold shots move in.
So generally speaking the Pacific pattern remains the same, very volatile and somewhat progressive, so we still expect a fairly progressive and volatile pattern just not to the extent that its been. The signs and signals would point to a similar pattern as we have seen but more  impressive and somewhat longer lasting periods of cold And a pattern that features a dominant trough over the Midwest and a persistent but somewhat weak southeastern ridge dominant storm tracks between the immediate coast line and the Great Lakes and a volatile winter Pattern
Team NNJWX
John Flecher & Robert Jones