This week we are entering a pattern that will feature a few ups and downs which will make some days feel nice and seasonably warm and other days feel chilly for this time of year so overall this week will be a pretty typical spring week , there are signs and signals that a very chilly pattern for this time of year will begin setting up this weekend and stick around for a little while
For tonight and tomorrow we will be seeing more in the way of seasonably warm conditions unlike the last several days overall with lows tonight only falling into the 40s for most and highs tomorrow ahead of a cold front in the 60s to even some lower 70s, there will be a cold front coming through tomorrow night that will bring some showers and an isolated thunderstorm , there could be locally heavy rain but this line of showers and storms looks mostly scattered and should be in and out quickly.
More importantly with this cold front is that  this will bring in the next shot of unseasonably chilly air for Wednesday and Thursday with lows in the 30s, highs mostly in the 50s area wide and a strong northwest breeze, especially Wednesday and Wednesday night, some areas will see lower 30s for lows with the threat for frost/freeze conditions. The threat for some isolated showers will continue too as a low "cuts off" in the Gulf of Maine for Wednesday and Thursday but most should remain dry and a bit chilly with scattered clouds
Once we get to Friday and Saturday , we will moderate to more normal levels again ahead of another front with highs returning to the 60s with maybe some low 70s inland and lows in the 40s area wide, low 40s interior mid to upper 40s along the coast. The next threat for showers will come with a cold front Saturday night into Sunday. This is the cold front that may bring a quite prolonged chill to the northeastern US for late April and even perhaps into early May
We can see the moderating with a southwest wind ahead of a cold front Friday and Saturday
Then the drop off comes by Sunday and Monday with a NAO block developing, a ridge out west and some potential cut off lows lingering throughout the eastern US , the threat for below normal temperatures and stormy conditions will be in place for much of next week
These cut off lows are tricky to forecast and depending on where they cut off will determine our weather greatly, if they linger and stall around the forecast area or just south and east very wet, raw and chilly weather can be expected on and off with this pattern, however if they cut off just far enough away , like we saw this past weekend we could see nice weather , although in this pattern it will likely be chilly either way, it could be dry , this is something we will have to watch throughout the week and weekend. A cut off low pressure is a storm system that is able to separate from the main jet stream and steering currents aloft and they tend to just kind sit or linger around for a while, very typical for spring as the polar jet tries to retreat northbound.
Above is what happens if we get the low to cut off and stall just far enough south and or west
But if the European model is right and the low cuts off close to the area then a rainy raw weather pattern will set up for next week, perhaps a tad warmer with more of a southwesterly flow trying to get into the region too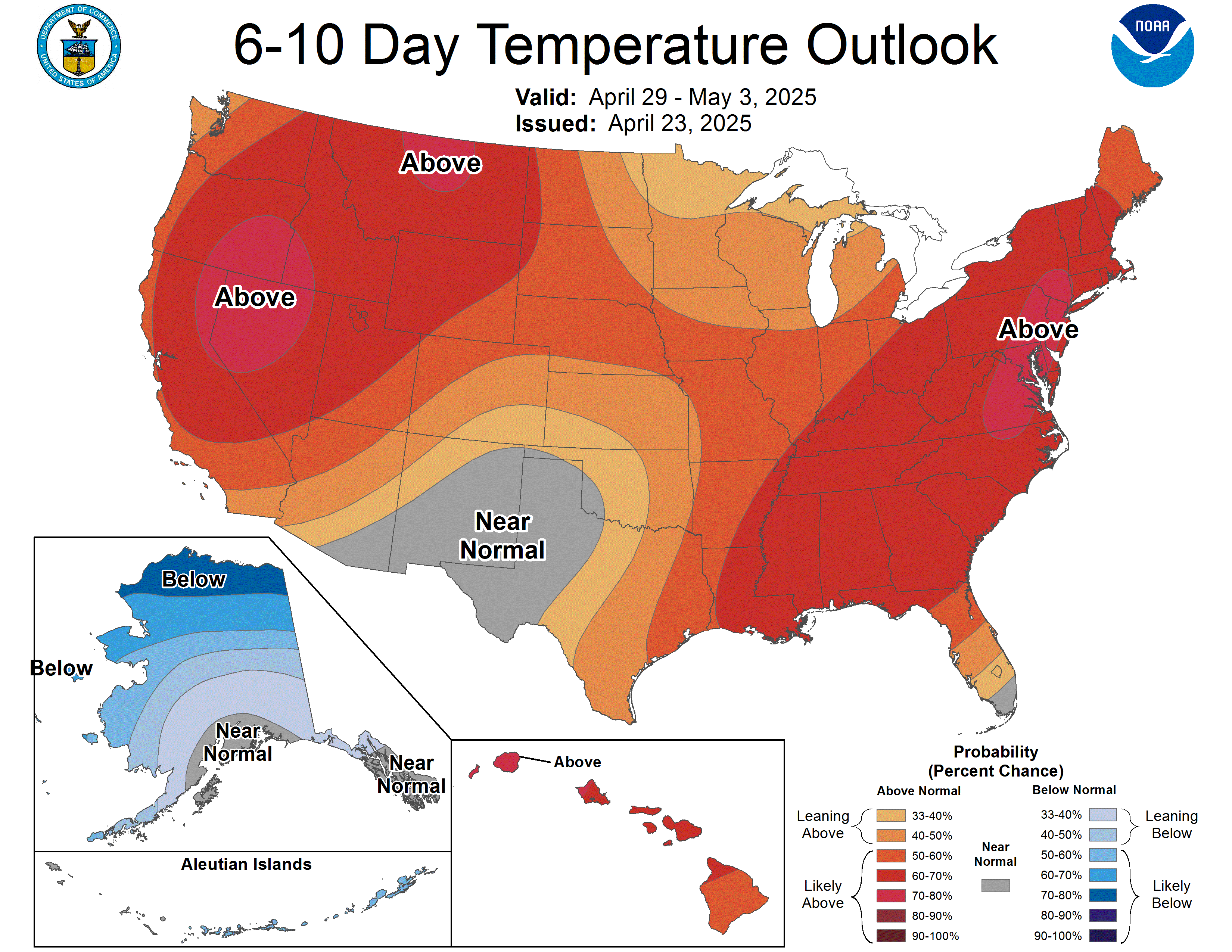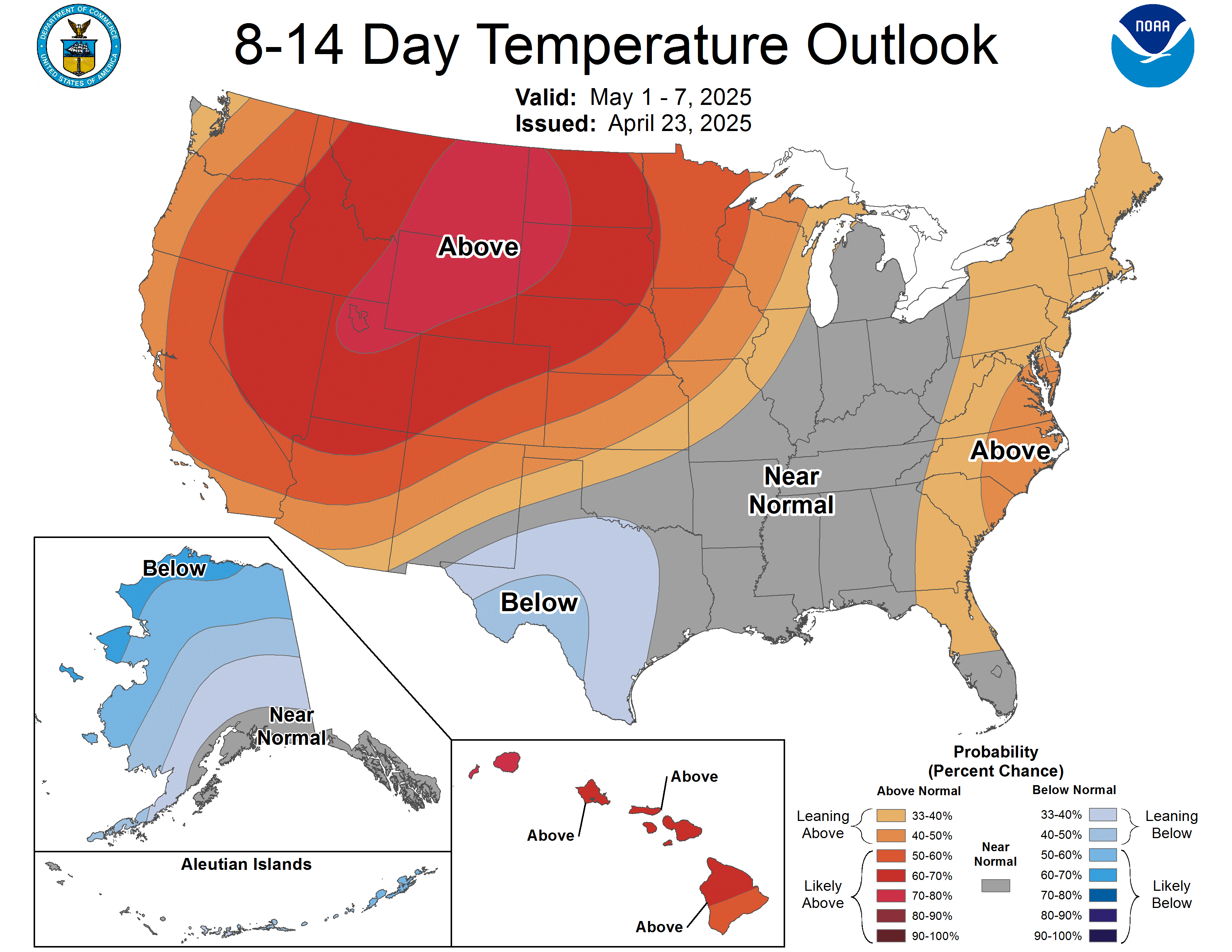 We can see below normal temperatures through the eastern half of the nation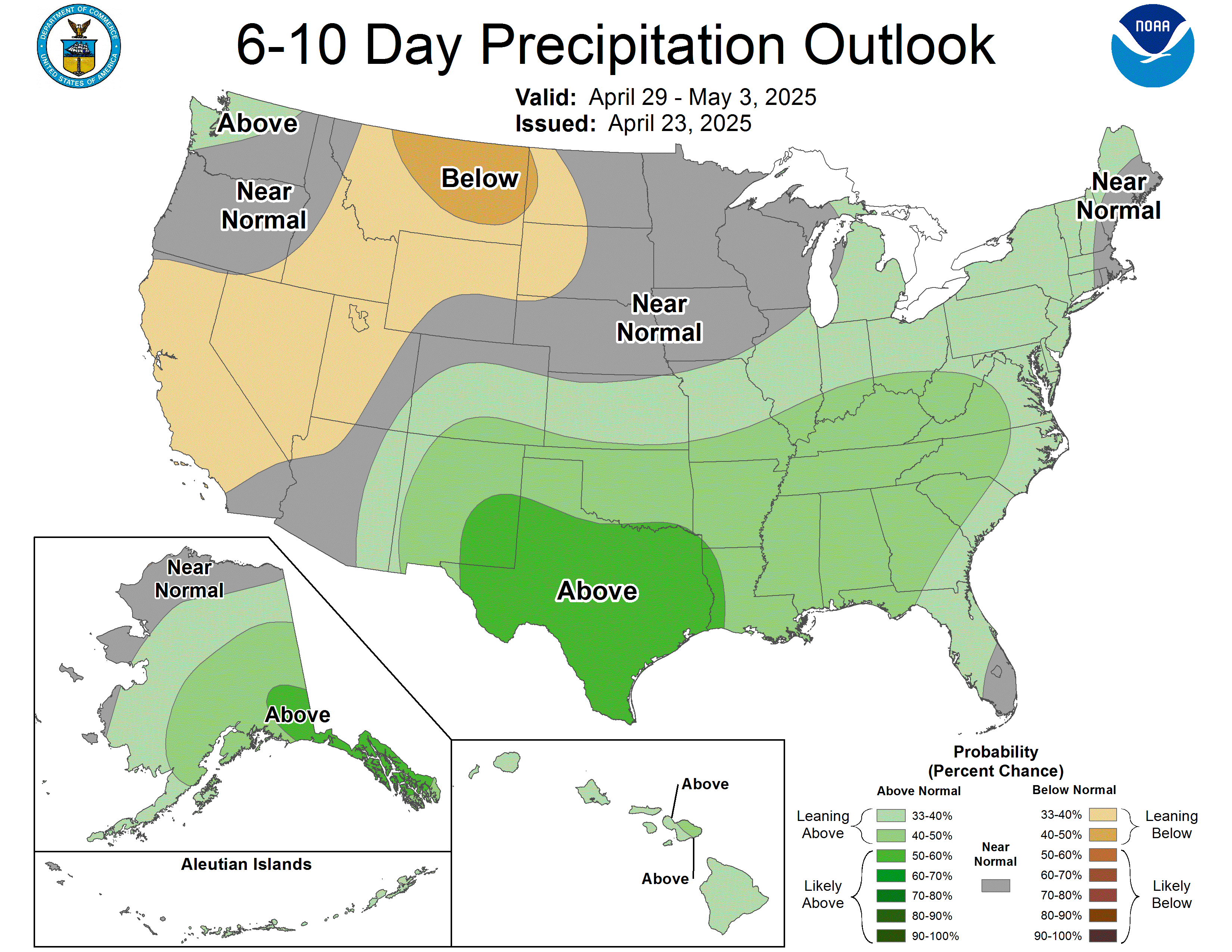 And also the threat for above average precipitation (rainfall)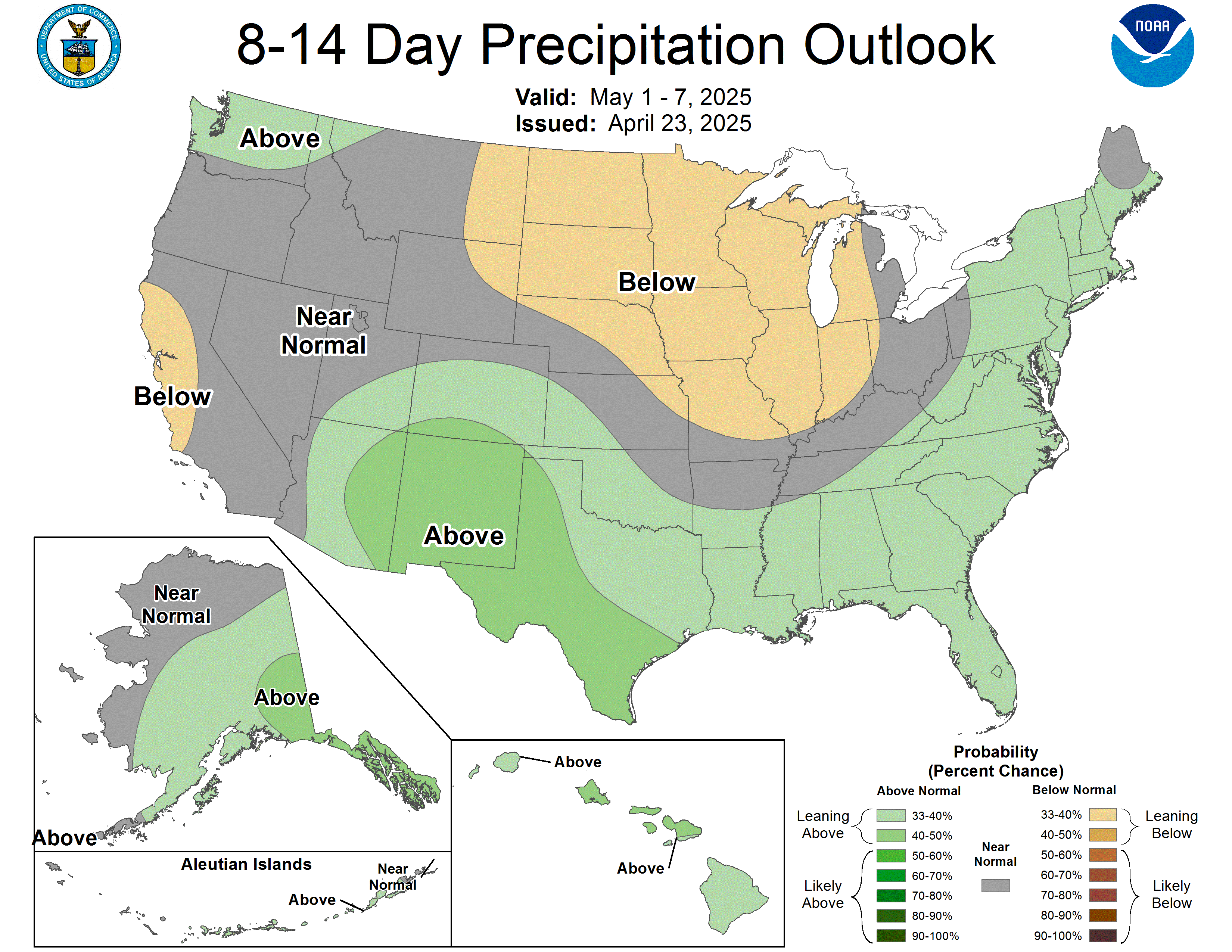 So a volatile pattern is setting up here and these storm systems will have to be watched as we go into next week, but one thing that is certain is that there are no prolonged warm ups in sight and temperatures over the next 10 days will generally be near or below seasonable levels , with a good shot of well below normal temperatures as we head into the last week of April , these cut off lows will determine whether its cool and wet or on the drier side , given the pattern we have seen so far this spring my preference would be the European models depiction with a battle zone type pattern and more in the way of stormy conditions but perhaps warmer a bit warmer over the area for next week.